I'd forgotten what it feels like to walk away with not one, but 3 pairs of shoes...
For no reason other than shoe love.
I didn't go in for shoes.
But somehow the gravitational pull got me.
And got me good... Despite being a US6 foot size, I had (yes I was forced) to get the only pair left in the animal print heels. A 7. I'm hoping shoe inserts make them fit me, because I couldn't leave them behind...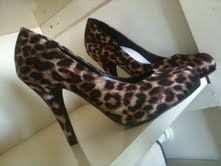 To be honest, I have NO idea when I'll have the chance to wear them as I tend to be a 'flats' girl but I still dream and imagine myself wearing them none the less.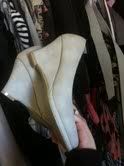 This pic is blurry I'm afraid, but these wee wedge heels are more practical and I'll definately get wear out of them. From the front they look like a suede pump but they have the wedge heel. Love them.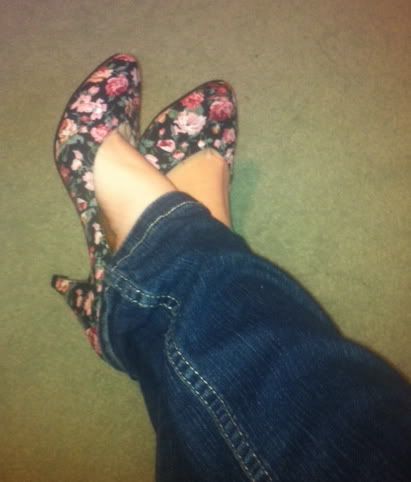 And these floral shoes were too cute to resist. Easy to walk in too. All the little girls in my Mothers Group think I have pretty shoes so that's a win (Yes, I take my fashion advice from 3 year olds). They're what I call ugly cute shoes. Floral has come back in a big way for me!